7th International DSD Symposium
‌‌‌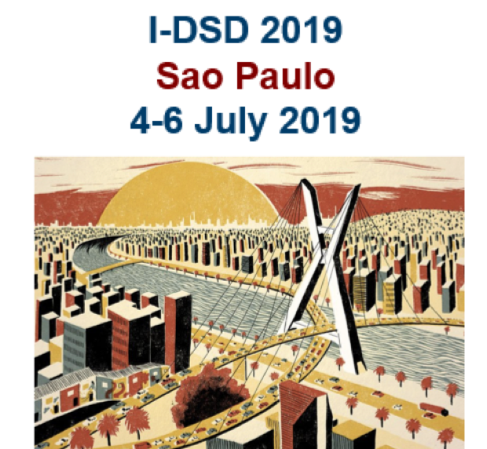 Sao Paulo
4th-6th July 2019
What is the aim of the Symposium?
To provide an update on conditions affecting sex development
To facilitate networking of professionals involved in the care of people with conditions affecting sex development
To promote high quality and meaningful research in the field of sex development
CME (EACCME)

The 7th International DSD Symposium, São Paulo, Brazil, 04/07/2019-06/07/2019 has been accredited by the European Accreditation Council for Continuing Medical Education (EACCME®) with 13 European CME credits (ECMEC®s). Each medical specialist should claim only those hours of credit that he/she actually spent in the educational activity.
Scientific Programme
On-line Registration is now open!
The symposium is aimed at:
Health care staff
Clinical and basic scientists
Parent & patient support groups
Other Activities
I-DSD Training Workshop for investigators
Opportunity to present original research
Bring your own difficult case session
Poster and oral communication prizes
Symposium Dinner
Event statistics for the 6th I-DSD Symposium, Copenhagen 2017
The 6th I-DSD Symposium was attended by attendees from 28 different countries across the world with the largest representation from Denmark, United Kingdom, United States, Italy, Germany, the Netherlands, Sweden Poland, Belgium and France respectively.
The professions of the attendees where stated consisted of doctors, professors, psychologists, geneticists, clinical research fellows, lecturers, researchers, students, nurses, allied health professionals, patient advocacy groups, project managers, scientists, software engineers and volunteers.
Over 114 abstracts were submitted of which 26 were selected for oral presentations and 88 as posters.  Prizes were awarded for the best and runner up long and short orals and best and runner up posters.
Please direct all enquiries to the International DSD Symposium Office, Jillian.Bryce@glasgow.ac.uk